Training Camp (Gasshuku)
& All JKA Kuwait 11th Tournament
From 08 NOV to 14 NOV - 2016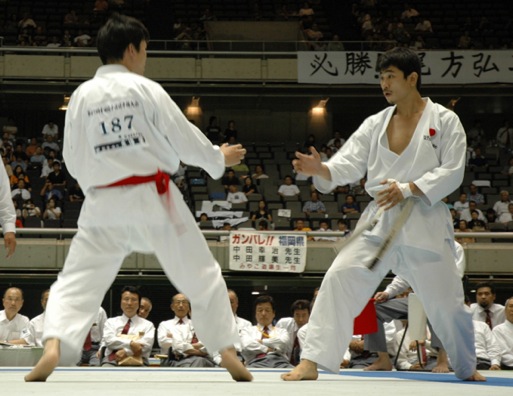 We are pleased to announce about our Karate training camp (Gasshuku) for Mar/2016
The camp will put you in a professional environment to focus on your training, technique, experience,
your strength and conditioning whilst surrounded by a group of hard worker, supportive and top coaches.
The camp run in JKA-Kuwait and led by Sensei Okuma from JKA-Tokyo-HQ.
See below for more details!
About Sensei Okuma
* JKA HQ Tokyo-Japan full time Instructor
* 6th DAN holder
* World champion, 3rd Kata world and 3rd Kumite world.
* Examiner, Instructor, referee
* Japan National team and HQ-Tokyo Instructor
About The training Camp (Gasshuku)
Gasshuku will run in crown plaza hotel at different times on daily basis.
No visitors allowed, No cameras allowed, bring your bottle of water and a small towel with you
Gasshuku is intend for all grades and ages 9+
Fees depends on your belt, please see the chart below
Please download the application and enclose the fees.
About JKA-Kuwait tournament
JKA Members ONLY
tournament intend for All ages (5+ and above)
Males, females, adults and kids
All JKA rules apply, IPPON Kumite
CLICK HERE TO DOWNLOAD THE APPLICATION
Gasshuku schedule